Hello again!
In today's entry I'll talk about moving around Istanbul – I mean especially the way from the airport. Because we got to Istanbul and what's then? We need to handle with it somehow 😀
Before I get to the main point, I want to remind you about buying e-visa for you and your toddlers before journey. The official website describes the whole process step by step and it's available in many languages. Buying visa online is much better option than stucking in additional queues to get your visa at the airport.
Taxi
There are many different transport companies in Istanbul, however I will mention here the one I used while traveling with Bibi. I highly recommend Bitransfer as an transportation from/to the airport. You can book a cab through the Internet according to the planned arrival time, choose the car and pay online in the end. For example (like in the attached picture) the way from the Atatürk Airport (Europe) to Göztepe (Asia) by Mercedes Vito is here 143 TRY per car (around 30 euro). I admit, it's not the cheapest mean of transport, but I think, it's worthy to use it traveling with baby.
Each car contains a baby-seat (which is hard to get in other taxis) – you can order additional one as well. This cab is perfect for a family of six. The rear windows are tinted, there's air condition, and, in case of thirst, various drinks are available. The seats are really convenient! I confirm also the rest of described facilities 🙂 Although it's written, you should get to your destination in around an hour, we got to Kadıköy after 20 minutes! It's because of Avrasya Tunnel, through which cars quickly get to the other continent 🙂
I obviously realize, ordering Bitransfer everyday could make you a bancrupt. Standard taxis in Turkey are inexpensive and you don't have to order them in advance. You can just stand beside the street and stop any available yellow car (mostly Fiat or Hyundai) 🙂 Unfortunately, they don't guarantee baby-seats – baby below the age of one can simply use their own portable car seat, but with elder child it can be problem. Turks usually don't care so much about it, because this case isn't specifically sanctioned and kids often  sit on parent's lap. However, for foreign tourists it can be a discomfort. Another case we must pay attention on is, that taking a taxi to home/hotel… it's better to know the way and show it to driver, preferably in Turkish (that's why you must remember: "sağ – right", "sol – left" and "düz – straight") 😉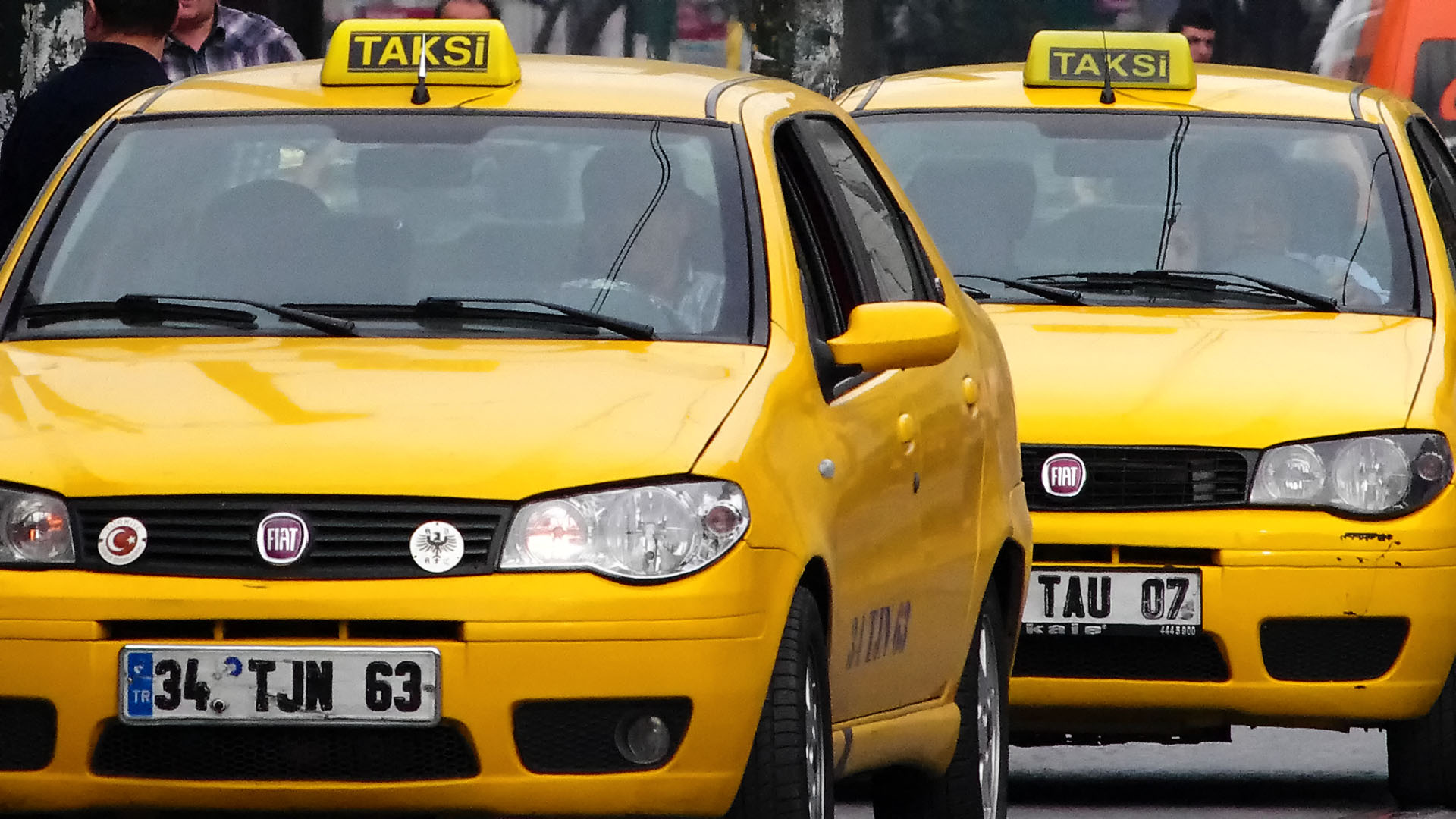 Public transportation

To move around Istanbul by public transportation you must obtain the Istanbulkart. You can buy it in specific points. I paid for it around 10 TL (2,50 euro). It's the magnetic card, you firstly recharge with chosen amount in the Biletmatik machine or in specific newsstands. Then, while entering the vehicle, you validate it in the special reader. HERE you can see the prices for the passage. In case of anonymous card (the one you can give later to someone else) the month ticket is 200 TL (50 euro), so it makes a sense, when you stay in Turkey more than two weeks. A bit cheaper (180 TL – 45 euro) is month ticket with MaviKart – but you need to give a little bit effort to make it and you must attach your photo as well, so it's rather the option for regular visitors 😉 Btw. With Istanbulkart you can pay not only for transportation, but eg. for public toilet or parking area.
But firstly, how to get to the other continent? (Istanbul is situated in Europe and Asia)
Marmaray – it's the kind of subway going through the tunnel under the Bosporus strait. It departs approximately every 10 minutes.
Metrobus – a special fast bus going on the separate lane to the other continent,  usually avoiding traffic jams (unless you cross the Boğazici Bridge at the Bosporus strait – there everyone goes slower). During day metrobus comes approximately every 3 minutes. During night – every half an hour/ one hour (and it's usually crowded). Btw. In case you go by Metrobus up to three stations, you can be given back a part of the fee putting your Istanbulkart onto the reader at the exit.
Vapur – the ferry departing every 20 minutes. On the Asian side you can enter vapur at the harbors in Kadıköy, Üsküdar and Bostancı. On the European side you can catch the ferry in Beşiktaş, Eminönü and Karaköy. The average length of journey is 20-30 minutes. For me it's the most pleasant mean of transport in Istanbul 🙂

Atatürk Airport (Europe)
The place you can buy Istanbulkart is situated at the "Atatürk Airport" (tr. Atatürk Havalimani) metro station. If your place of residence is at the Asian side, the most reasonable solution would be exiting the terminal station called "Yenikapı" and change to Marmaray. Then you exit in the closest station to your house/hotel or where you have a direct connection.

Sabiha Gökçen Airport (Asia)
You can buy Istanbulkart in the newsstand by exit at the departures zone. This airport doesn't have an access to subway (however, I heard, it should change soon), but there are plenty of buses going to many destinations. There are standard buses (with numbers on the front or "SG" letters) and also fast, but more expensive ones (with letter E in the beginning). To go directly to the European side you can take the express bus E-3 (terminal station – 4. Levent Metro), standard 122H bus ( 4. Levent Metro as well)  or SG-2 (going even further, to Taksim, but the mentioned station Levent is on the way). All the written terminal stations have the access to subway. Another option is taking bus number 16S going to the station called Metrobus Uzunçayır (still in Asia) and then entering the mentioned metrobus. However, I don't recommend this mean of transport at rush hours (between 7:00-9:00AM and around 3:00PM), because they're very crowded then.
The full maps of subway, Marmaray, trams and Metrobus together you can find HERE
Application to download: Moovit
You can also check schedules through the official website of IETT, but I've noticed, it hasn't been updated for a while. Google Maps handles with this issue quite well 🙂
In the next entry I'm going to talk about the places in Istanbul you can go for a walk with baby 🙂